Artificial Intelligence Training
Looking for Best Artificial Intelligence Training in Chennai, EGAI is No 1 AI Training institutes in Chennai offering professional training by experts. Call +91 9176604201 , +91 9176604202 , +91 9176604203
EGAI is an excellent AI training center in Chennai with superior integrated infrastructure and newly designed labs for students to practice and pursue training for multiple courses at Chennai. EGAI train many students around the globe every year for the Artificial Intelligence training at an affordable price which is customised as per each candidate's requirement of modules and content.
AI course involves "Hands-on experience", we believe in practice what you preach and therefore each candidate is encouraged to practically conduct each topic that is discussed for better understanding of real-world scenario Robotics. This practice of comprehensive training allows candidate to gain all the concepts and skills effectively and to later efficiently apply on their field of work.
EGAI is one of the best AI training institute in Chennai with 100% placement assistance. EGAI has well structure modules and training program designed for both students and working professionals separately. At EGAI Artificial Intelligence Course is conducted during all 5 days, and special weekend classes. Can also be arranged and scheduled. We also provide fast track training programs for students and professionals looking to upgrade themselves instantly.
What is Artificial Intelligence (AI)?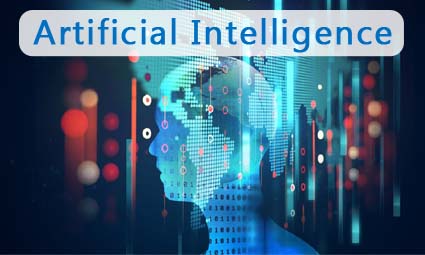 Artificial Intelligence (AI) makes computers to perform tasks such as speech recognition, decision-making and visual perception which normally requires human intelligence that aims to develop intelligent machines.
The basic grounding in the ExcelR's practices in AI is likely to become valuable in the field of business, and profession. This course is intended to cover the concepts of Artificial Intelligence from the basics to advanced implementation.
Why Artificial Intelligence Training?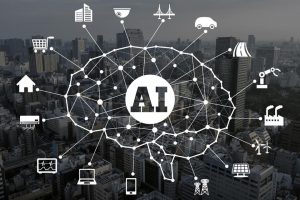 The presence of AI is becoming increasingly prevalent in our everyday lives. This innovative technology has implication in various industries from gaming, media, cutting-edge technology such as robotics to finance and human resource management. Artificial intelligence is also utilized in fields like quantum science and medical diagnostics. AI (Artificial Intelligence) training in Chennai with EGAI teaches you the basics and applications of AI, computer vision, machine learning, natural language processing, robotics, probabilistic reasoning, and more.
Our experts have many years of experience in teaching students the various concepts of Artificial Intelligence. We are industry recognized and provide placements with leading multinationals post the completion of your AI  training in Chennai.
Scope of Artificial Intelligence
The ultimate objective of Artificial Intelligence is to solve problems as effectively as humans. The scope of Artificial Intelligence certified professionals are in the fields such as developing speech recognition machines, expert systems, game playing, robotics, language detection machine, computer vision, and more.
This industry has just started to flourish and the scope for professionals certified in this technology is very bright. A student after the completion of  Artificial Intelligence training in Chennai with EGAI can expect job roles such as Game Programmer, Robotic Scientist, Computer Scientist, Software Engineer, Smart-machine Interaction Modeler, Transparency Analyst, Machine Relations Manager, and numerous more. With the advancement in AI, new job positions are created such as Automation Ethicist, Automation Economist, Context Designer, etc.
Keeping in view all the advancement and the new job roles created by this technology; there could not be a better time for enthusiasts of AI to seek  Artificial Intelligence training in Chennai. We provide the best  Artificial Intelligence training in Chennai with 100% placement assistance. Come book your seat today and meet the challenges of this industry head-on.
AI training course syllabus
EGAI offers the best Artificial Intelligence Training in Chennai. Register to attend our Hands-on Training. Work on Artificial Intelligence Live Project. Classroom facilities are available for all the sessions and technology training courses in Chennai at EGAI. Our Artificial Intelligence Courses are designed for students and professionals. We help people to solve and understand real-life problems using the varied applications of Artificial Intelligence.