IoT TRAINING
Looking for Best IoT Training in Chennai, EGAI is No 1 IoT training institutes in Chennai offering professional training by experts. Call +91 9176677202 or +91 9176604203
EGAI is an excellent IoT training center in Chennai with superior integrated infrastructure and newly designed labs for students to practice and pursue training for multiple courses at Chennai. EGAI train many students around the globe every year for the IoT training at an affordable price which is customised as per each candidate's requirement of modules and content.
IoT training course involves "Hands-on experience", we believe in practice what you preach and therefore each candidate is encouraged to practically conduct each topic that is discussed for better understanding of real-world scenario IoT. This practice of comprehensive training allows candidate to gain all the concepts and skills effectively and to later efficiently apply on their field of work.
EGAI is one of the best IoT training institute in Chennai with 100% placement assistance. EGAI has well structure modules and training program designed for both students and working professionals separately. At EGAI IoT Course is conducted during all 5 days, and special weekend classes. Can also be arranged and scheduled. We also provide fast track training programs for students and professionals looking to upgrade themselves instantly.
What is Internet of Things(IoT)?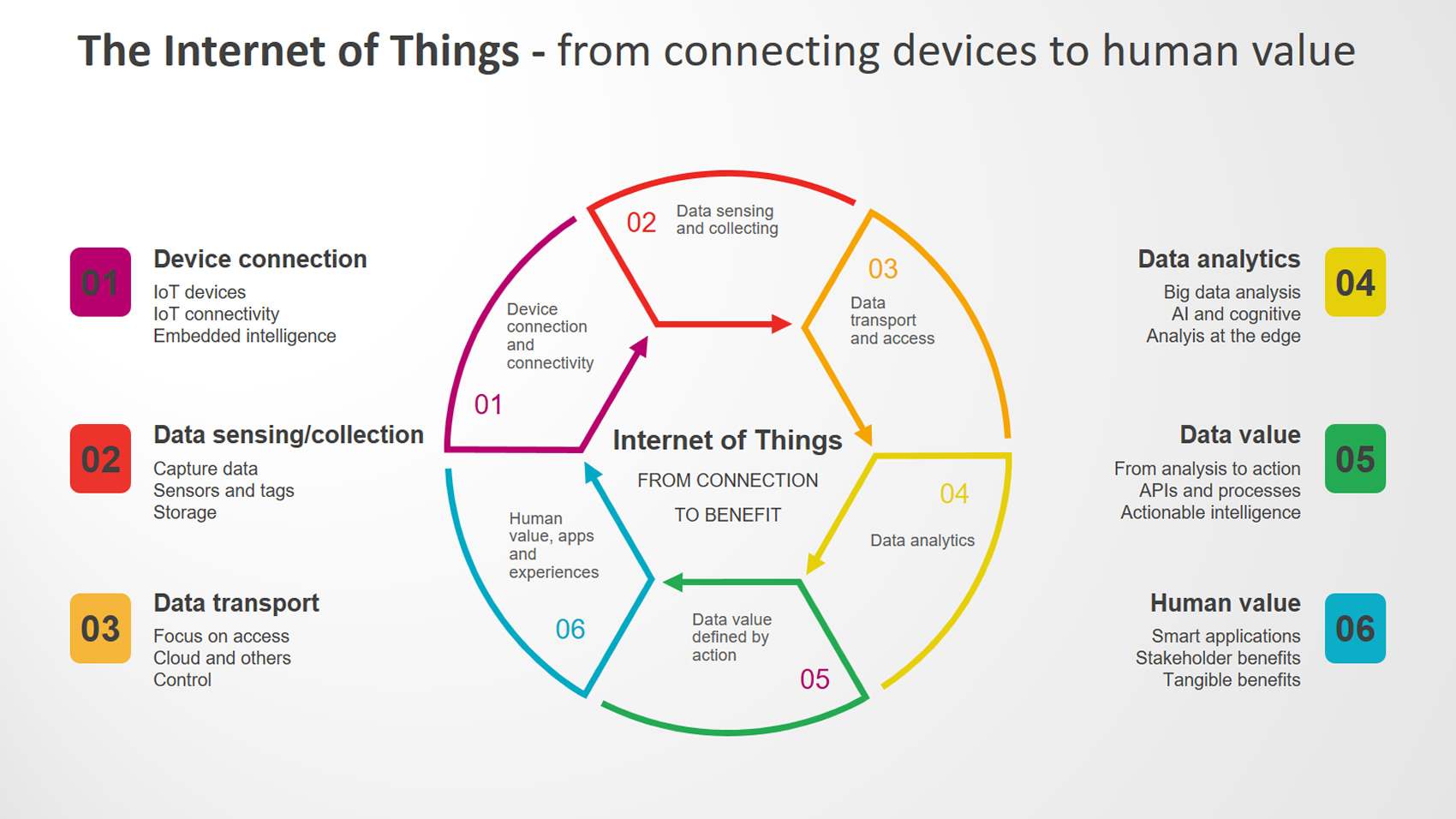 The Internet of Things is simply "A network of Internet connected objects able to collect and exchange data." It is commonly abbreviated as IoT.
The word "Internet of Things" has two main parts; Internet being the backbone of connectivity, and Things meaning objects / devices .
In a simple way to put it, You have "things" that sense and collect data and send it to the internet. This data can be accessible by other "things" too.
Let me give you a practical example. Lets imagine you have a "Smart air conditioning unit" in your home that is connected to the internet. (This is a "thing" connected to the internet) Now, imagine it's a hot summer day and you have left for home from your work. You would like your home to be cool enough by the time you enter it. So, When you leave from your office, you can remotely switch ON the air conditioning unit of your home using your mobile (another "Thing" connected to the internet). Technically, with internet, you can control your AC system from any part of the world as long as both the AC and your mobile are connected using the "Internet".
IOT Training in Chennai course observes iot as the platform for networking of different devices on the internet and their inter related communication. Reading data through the sensors and processing it with applications sitting in the cloud and thereafter passing the processed data to generate different kind of output is the motive of the complete curricula. Students are made to understand the type of input devices and communications among the devices in a wireless media.
Why IoT Course in Chennai at EGAI?
One of the most comprehensive course offered in India
Highly experienced IOT trainers
This is hands on with Raspberry Pi hardware
We provide the hardware in our labs for participants
Covers from Fundamentals to actually implementing an IoT solution
Will give a major boost to your career move
The course is packed with knowledge
Placement Assistance for jobs