ADVANCED DIPLOMA IN
OIL&GAS PIPING

Duration : 2 Months
Certified Trainer
Dedicated Career Services
Unlimited Interviews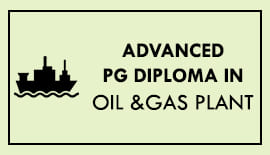 ADVANCED PG DIPLOMA IN
OIL & GAS PLANT

Duration : 6 Months
Certified Trainer
Dedicated Career Services
Unlimited Interviews
POST GRADUATE DIPLOMA IN
OIL & GAS

Duration : 3 Months
Certified Trainer
Dedicated Career Services
Unlimited Interviews
QA / QC TRAINING
Looking for Best Quality Assurance / Quality Control Training in Chennai, EGAI is No 1 Quality Assurance / Quality Control training institutes in Chennai offering professional training by experts. Call +91 9176604201 or +91 8296036202
QA / QC Training course, we believe in practice what you preach and therefore each candidate is encouraged to practically conduct each topic that is discussed for better understanding of real-world scenario QA / QC. This practice of comprehensive training allows candidate to gain all the concepts and skills effectively and to later efficiently apply on their field of work.
EGAI is one of the Best Quality Assurance / Quality Control training institute in Chennai with 100% placement assistance. EGAI has well structure modules and training program designed for both students and working professionals separately. At EGAI, QA / QC training is conducted during all 5 days, and special weekend classes. Can also be arranged and scheduled. We also provide fast track training programs for students and professionals looking to upgrade themselves instantly.
Why QA / QC Training in Chennai at EGAI?
Learning evergreen technology from EGAI makes your career to be rich one. Our QA/QC courses include all recent technologies like NDT, PIPING, OIL and GAS and etc. EGAI is home to practical, real-time and placement assistance focused training in Chennai. Our QA/QC training is carried by experienced trainers based on the industry standards and training students for real world challenges.
QUALITY ASSURANCE
Quality assurance (QA) is the process of verifying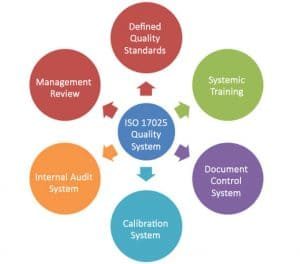 whether a product meets required specifications and customer expectations. QA is a process-driven approach that facilitates and defines goals regarding product design, development and production. QA's primary goal is tracking and resolving deficiencies prior to product release. Measurability is the key to QA. Products are tested and evaluated to determine whether they meet required performance specifications. QA may require many iterations and involve production delays. An organization's QA approach generally emphasizes management, knowledge, skills, personal integrity, confidence, quality relationships and infrastructure. If relevant expertise and skills are not present within an organization, consultants may be involved when new quality practices are introduced. Contracted experts employ a combination of procedural documentation with quality function deployment, capability maturity model integration and Six Sigma, etc.
Various methodologies may be used to improve QA, including:
Total Quality Management (TQM): If a product does not adhere to quality standards, the product's quality cannot be guaranteed.
Failure Testing: A product is tested until the product fails. The product may be subject to high temperatures or vibrations in an effort to trigger unanticipated errors.
Statistical Control: This brings an organization to a Six Sigma quality level.
QUALITY CONTROL
Quality control(QC) is a process through which a business seeks to ensure that product quality is maintained or improved with either reduced or zero errors. Quality Control requires the business to create an environment in which both management and employees strive for perfection. This is done by training personnel, creating benchmarks for product quality, and testing products to check for statistically significant variations. The focus of Quality Control is to ensure that the product and product manufacturing are not only consistent but also in line with customer requirements. Quality control is similar to Quality assurance.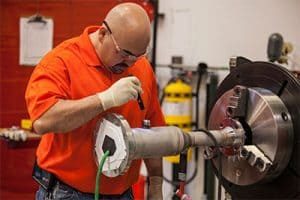 One of the features of quality control is the use of well-defined controls. It brings standardization into the process. Most organizations have a quality control/assurance department that provides the set of standards to be followed for each product. Either an internal team or a third-party team is hired to determine whether the products that are delivered meet these standards. Quality Control relies on testing of products, as product inspection gives a clearer picture of the quality of the end product. There are different standards available for Quality Control. The quality of a product is often impacted by deviations from target standards and by the high variability around target specifications. Effective quality control should be able to address both these issues. Quality control can help businesses in improving their products in the market along with brand recognition. It also helps in addressing liability concerns, planning and decision making, and meeting customer needs. The effort and finance involved in product delivery can be much improved with the help of quality control.
The Role of Quality Control Inspectors
Quality Control inspectors protect the consumer from defective products and the company from damage to its reputation due to inferior manufacturing processes. If the testing process reveals issues with the product, the inspector has the option of fixing the problem himself, returning the product for repairs or tagging the product for rejection. When issues arise, the inspector notifies supervisors and works with them to correct the problem.
Perform all daily inspection and test of the scope and character necessary to achieve the quality of construction required in the drawings and specifications for all works under the contract performed ON or OFF site.
Cary out inspection and checking for all quality related procedures in the site and ensures activity at the site are as per approved method statement and inspection test plan.
Coordinate with the consultant's representative and Site En-charge for inspection and meeting about quality problems including the closure of Non-Compliance Report.
Report to the QA/QC Manager, control, and monitor all activities related to Quality Management System, QMS.
Taking care of QA/QC documents of the entire project including certificates, calibration, test results, inspection requests, non-compliance reports and site instruction/observations, permanent materials delivered and other QA/QC documents. Responsible for the closure of Non-conformance, NCR and Site Instruction, SI.
Responsible for the quality and workmanship of every activity, thorough knowledge of all phases of engineering construction relating to Civil, Architectural and Structural discipline interfacing the multidisciplinary operations.
Develop method statement for the activity including risk assessment and job safety environmental analysis and Inspection Test Plan and Checklist based on specifications of the project.
Carry out Internal Audit at the site as scheduled in the Project Quality Plan, PQP.
Liaise the Technical Engineer for submission of material submittals to Consultant.
WELDING INSPECTION
Many characteristics of a weld can be evaluated during welding inspection – some relating to weld size, and others relating to the presence of weld discontinuities. The size of a weld can be extremely important, as it often relates directly to the weld's strength and performance. For instance, undersized welds may not withstand stresses applied during service. Depending on their size and/or location, weld discontinuities (imperfections within or adjacent to the weld) can prevent the weld from meeting its intended performance. Weld discontinuities are often referred to as welding defects, and they can sometimes cause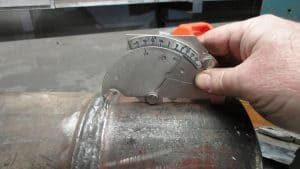 premature weld failure due to a reduction of strength or added stress concentrations within the welded component. Weld inspections are conducted for several reasons, the most common of which is to determine whether the weld is of suitable quality for its intended application. To evaluate the quality of a weld, you must first have criteria to which you can compare the weld's characteristics. Codes and standards developed specifically for a variety of welding fabrication applications are used during welding inspections to dictate what levels of weld discontinuities are acceptable. It is important to choose a welding standard that is intended for use within your industry or application. Quality acceptance criteria can originate from several sources. The welding fabrication drawing or blueprint will typically provide sizes and other dimensional information, such as length and location of welds. These dimensional requirements are typically established through design calculations or are taken from proven designs known to meet the performance requirements of the welded connection.
Duties of a Welding Inspector
A welding inspector is an individual who is responsible for overseeing all the activities and duties of the welding staff and ensuring that everything is in proper working manner. A welding inspector's job is to make sure that the welders work within the set quality and deadline specifications.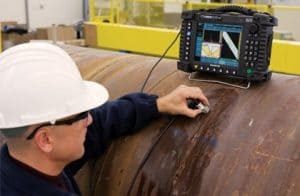 He is also required to have advanced knowledge of the welding procedures and processes so that he can guide his subordinates when they are faced with confusion. A welding inspector is responsible for assigning duties and tasks to welding staff so that they can work together as a team and complete the given work within the deadline. A welding inspector must assist the welding staff and inspect their working. He/she should help in problem solving whenever there is confusion or deadlock in the working process. It is the job responsibility of a welding inspector to perform various kinds of tests on welding machines to ensure that they are properly working and are not malfunctioned. Another job responsibility of a welding inspector is to ensure that all the welding related tasks that are being done are as per safety regulations and set standards.