INTRODUCTORY CONTENT
INNOVATE WITH EGAI, CHANGE THE WORLD!
Emerald Global Automation India (EGAI) proudly announces the Global Technical Expo (GTE) anchored by Emerald Automation. The contest is open for all Indian engineering students pursuing undergraduate, postgraduate & Doctoral degrees with Indian engineering colleges.
OBJECTIVE OF THE CHALLENGE
Emerald Global Automation India (EGAI) invites all student innovators, thinkers and makers of the country to join the revolution, who have a dream to create something new, aspire to make a difference, contribute to India's success towards becoming an Innovation Hub.
Give your ideas a jump-start by sculpting your innovation with technical support and mentorship from EGAI.
Design- using Innovative products with technical mentorship & support from EGAI
Incubate – with mentors from India's smartest brains from EGAI
Launch – your product with awards and internship from EGAI

CONTENT STRUCTURE
DISCLAIMER
Organizers reserve the right, at its sole discretion, to cancel, terminate, suspend this contest and modify the rules, prizes & funding related to the contest without prior notice. In no event shall the Organizers be liable for any claims, losses, expenses or damages, arising out of or in connection with the foregoing
ELIGIBILITY CRITERIA
The contest is open for all Indian engineering students pursuing undergraduate, postgraduate&Doctoral degrees with Indian engineering colleges.
All the participants must be Indian Nationals
EGAI will be providing mentorship and support for each team free of cost.
SELECTION PROCESS
REGISTRATION PHASE
All the participating teams are expected to register, form teams, identify mentor and provide Technical details about their idea. The forms and templates will be provided at Registration portal. The submissions will be reviewed by a panel of domain experts against Technical Innovation and the shortlisted teams will enter the Phase II of Qualifying Round.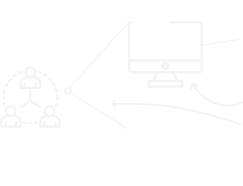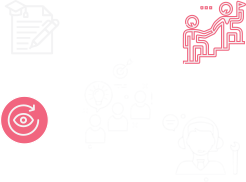 QUALIFYING PHASE
All registered teams have to Submit the Technical courses followed by the knowledge assessment. Teams will also submit the detailed Technical proposals. Teams will be evaluated based on their quality of proposal and knowledge assessment scores. Qualified teams will enter into Shortlisting Candidate.
SHORTLISTING CANDIDATE
After the Qualifying Phase, The Online Assessment of Technical Proposals the Shortlisted Candidate will be Intimated through Telephonic or E-mail and also will be listed on our Website. The Shortlisted Candidate then have to approach our Company with their Technical Proposal.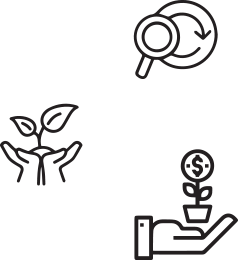 INDUSTRIAL INTERNSHIP
Once the Team is Shortlisted, Two Weeks of Industrial Internship along with Project Support and Mentorship Will be Started.
APPLICATION PROCESS
Team Leader Must Follow the Below Steps to Participate
Go to the website : https://egai.in/global-technical-expo/ and  Click on the Submit Button. You will be to the Contest Page.
Fill all the Essential and Required fields and Submit your Process.
Upon Successful Submission, Kindly Whats app us " Registered for GLOBAL TECHNICAL EXPO " Message on +91 9176604203.
For any additional information, You will be Contacted via E-mail.
All correspondence shall be through E-mail or SMS or Whats app on Mobile Number Provided by you at the time of Registration, Organizers are not liable in case of SMS / E-mail Delivery Failures.
AWARDS
Free Mentor ship for Project to the Qualified Team Members.
Project Completion Letter and Award from the Company.
Free Placement Support after Completion of their Engineering and Curriculum.
Recognition for the Faculty (Mentors) of the Semifinalists and Finalists Team.
IMPORTANT DATES
20th January 2020 – Submission of Project Proforma.
25th January 2020 – Evolution of Projects.
28th January 2020 – Selection of the Best Project(Results to be displayed online on our website).
1st February 2020 – Commencement of the Project.